Athletes Foot Remedies
There are several Essential oils that can be utilized in effective athletes foot remedies but there are 2 oils that work especially well together and are worthy of mention here.
Our website is made possible by displaying online advertisements to our visitors. Please consider supporting us by disabling your ad blocker.
---
---
Instructions
There are two oils in particular that are very powerful anti-fungal oils and well known for their ability to kill fungal infections using either a topical or internal application.
In the case of athletes foot remedies we will use a topical application of a blend which includes both of these very powerful oils.
note: For best results use only clinical grade essential oils. (Use this form to contact me if you don't know where you can get some)
Option #1
Start with an empty amber glass bottle. If you have already been using oils you may have an empty one that you can re-purpose for this use. 
Fill the bottle with a blend consisting of 30 drops Oregano, 20 drops Tea Tree and 10 drops of carrier oil such as fractionated coconut oil. (a 3:2:1 ratio)
Apply a drop or two on your feet 3-4 times a day until the problem is resolved. 
Option #2
Start a foot-bath using hot water
Add 5 drops each of Oregano and Tea Tree oils to a cup of Epsom Salts
Mix the Epsom Salts and Essential Oils in with the hot water and soak your feet as long as the water remains warm
Repeat daily until the infection is destroyed
Option #3
Put 3-4 drops of Oregano Essential Oil directly on the infected area and use a blow-dryer to assist with absorption. 
Add another 3-4 drops of Tea Tree Oil and use the blow-dryer again.
Do this on a daily basis until the fungus is eliminated.
For more information about these oils please continue reading.

Single Oils For Athletes Foot Remedies
Oregano Essential Oil
Because of the powerful anti-fungal properties of Oregano Essential Oil, it is very effective in athletes foot remedies as well as remedies for other skin infections. (It is known as the most effective oil tested for candida)
Oregano contains a high level of compounds known as phenols including thymol and carvacrol which are able to kill fungus on contact.
More on Oregano Essential Oil and how to use it.

Tea Tree Oil
Treatment of interdigital tinea pedis with 25% and 50% tea tree oil solution.  PubMed.gov

Tea Tree Oil, or Melaleuca is an oil native to Australia which has  powerful, natural anti-fungal properties. It is also a broad spectrum antimicrobial.
It can also help defeat other fungal infections as well as scalp acne, candida infections & bacterial growths.
Combined with Oregano, as discussed above, they provide a very powerful "punch" for athletes foot remedies.
More on Tea Tree Oil and how to use it.
Recommended Oils for Athletes Foot Remedies
*** Please Share Your Comments Below! ***
---
Where Can I Get These Oils?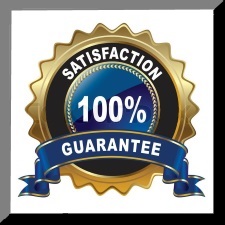 I don't sell oils but here are my
recommended sources.
The companies I use and recommend guarantee the quality of their oils and I believe you will be satisfied with all your purchases, I am.
If you have any questions/concerns feel free to contact me.
---
---
---