Books & Accessories
You may have noticed that I don't sell any essential oils from this site. The reason for this is that the company I work with does not allow me to use this site to promote my essential oils business.
(See "Where Can I Get These Oils?" below.)
It did occur to me however that you may be interested in purchasing various paraphernalia related to essential oils and that I would not be in conflict with my company if I were to round up a few third party links that may interest you.
If you have found some value in the pages I have presented on this site please consider supporting me by purchasing from this list of "affiliates".
I don't expect to earn much on this page but "Hey! Every little bit helps, right?"
Whether you choose to make a purchase or not please enjoy this site and let your friends know where to find me. (you can use the Social Media links at the bottom of each page)
I am truly grateful for your kind support.

God Bless and good health,

Where Can I Get These Oils?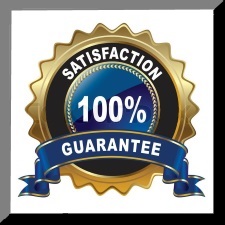 I don't sell oils but here are my
recommended sources.
The companies I use and recommend guarantee the quality of their oils and I believe you will be satisfied with all your purchases, I am.
If you have any questions/concerns feel free to contact me.
The First Essential Oil Book You Need to Get!
Whether you are a beginner or an advanced essential oil user, this universal guide to essential oils is the perfect book to understanding how to get the most use out of your oils - no matter what brand you prefer. 
Learn everything you want to know about essential oils, from the history of them, how to use them, which oils blend well together, and what to look for in a quality essential oil. 
I have personally found this book to be an incredible resource and highly recommend it.

---
Anjou Essential Oil Diffuser 200 ml
Ultrasonic Aromatherapy Cool Mist Humidifier Up to 12H Use, Waterless Auto Shut-Off, 4 Timer Settings, 7 Color LED Lights, BPA-Free for Office, Baby,Home, Blue
by Anjou
These little diffusers are a wonderful addition to any room. I love the one I have in the bedroom and find True Lavender helps while I sleep.  Stephen

---
Canary Products Remote and Inline Control Mist Maker
Inline and remote control
Auto-off when waterless
Mist Volume control and works as a humidifier and aroma diffuser
Light control (16 different modes)/. 10ft. Cord with on/off switch

This inline unit looks interesting. Let me know if you decide to try it out. Stephen

---
Well, that's it for now.
I'll continue to look for items that may interest you and will add them when I see them.
Again,
God Bless and good health,

---
---