Respiratory Problems and Essential Oils
Essential Oils offer practical and natural remedies for all kinds of respiratory problems from cold and flu to asthma and allergies. They can open your airways, relieve chest congestion, ease a sore throat and provide relief from cold and flu symptoms.
Methods of deployment include topical applications, internal consumption, inhalation as well as bathing and rubs. A good clinical grade oil will permeate cell membranes and work in conjunction with your body's natural healing processes all without adding chemically induced side effects.

note: None of the information provided on this site should be used to replace that of your medical professional. See Disclaimer
---
---
Warning! Don't Go Cheap
When it comes to essential oils, cheap usually means chemically made. Check out my page on Essential Oil Quality.
Allergies
Children Under 11

I am not a doctor so if you are concerned about your child's respiratory system you should probably consult your physician rather than put your trust in anything I say on this site.
A quick check on the WebMD site may give you some tips on how to handle it.
If you are prone to allergies or have a sensitivity to skin care products/fragrances you should be cautious about using essential oils as they may actually make your condition worse.
Before use, perform a patch test on the inside of your arm. Depending on the seriousness of your condition you may have to do this test more than once and over a period of a few days to be absolutely sure the oil is safe for you to use.
For more information see my page Allergy Remedy
Cold, Flu and Sinus

With frequent climate changes we are all susceptible to viral infections of the ear, nose and throat and antibiotics are of no use. A typical cold will last about 6 days; the flu can last longer and be much more severe. At this time we must be careful not to invite secondary infections or complications.

For respiratory problems related to cold and flu, allergies and sinus, Eucalyptus Globulus can be used effectively in relieving your symptoms while at the same time boosting your immune system and putting a halt to your sneezing.
A respiratory blend incorporating the following oils can attack from multiple fronts:

Coughs
Calm your coughs by diffusing one of the following essential oils:

You can also drip one of the following oils into your palm or onto a tissue paper and inhale deeply:

Here are a few additional oils to calm your coughing and respiratory problems:
Nasal Congestion & Nosebleeds

Seasonal Respiratory Problems or Allergies

If you are one of the many unfortunates that suffer from seasonal allergies you will be very happy to learn there are a few essential oils which can come to your rescue:

Related Topics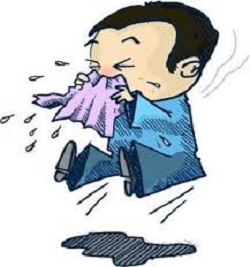 No matter what the allergy, essential oils should be your "go-to" as an allergy remedy because they are completely natural and very effective.

If you suffer from a food allergy, seasonal allergy, or skin rash/hives, there is an oil or oil blend that can eliminate the condition or at least help you cope with the symptoms. Allergy Remedy
---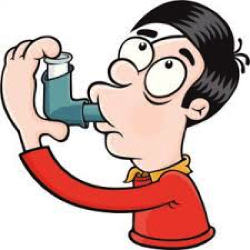 Many people are looking for an effective asthma remedy that uses natural ingredients rather than the standard over the counter asthma medicines currently available on the market. 
Fortunately there are several essential oils that can serve this purpose. Asthma Remedy
* Share your comments at the bottom of this page!
Where Can I Get Quality Oils?

For the name of the high quality, Clinical Grade Essential Oils supplier that I use, complete this form to send me an email.
I will respond ASAP so you can obtain some of the best essential oils available on the market today... Guaranteed!
---
---
Return to Essential Oil Remedies Home Page or one of the following categories:

---