Anti Aging Treatment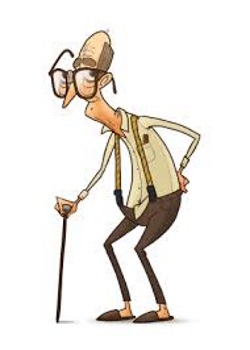 There are several essential oils which can help with anti aging treatment.
Have you been noticing wrinkles, thinner skin and age spots creeping onto your face and hands? If so there are several essential oils that help to minimize these issues for you.

Our website is made possible by displaying online advertisements to our visitors. Please consider supporting us by disabling your ad blocker.
---
---
Effect of aromatherapy on patients with Alzheimer's disease. In the present study, we examined the curative effects of aromatherapy in dementia in 28 elderly people, 17 of whom had Alzheimer's disease (AD)
Here are a few anti aging treatment oils you can use daily to improve your health and age gracefully. Don't forget to click on the links below each description to read about other benefits these oils can provide.
Single Oils For Anti-Aging Treatment
note: What follows are brief introductions to oils that are
useful for the subject condition, ailment or concern.
For more information or methods of application,
click the "More on ..." link that follows each description.
Grapefruit Essential Oil
Grapefruit Essential Oil is known for its Vitamin C content and antioxidant qualities.
As you age you will find yourself increasingly under attack from damaged cells known a "free radicals". These free radicals cause your healthy cells to also become damaged and perpetuate the problem. This "snowballing" effect can lead to many health issues such as arthritis, heart disease, cancer, etc.
"Antioxidants" are the natural enemies of free radicals and are known to reverse the harmful effects to your skin and other parts of your body. 
Grapefruit Essential Oil is very high in antioxidants and can be
used topically as needed on the hands and face, 
diffused regularly to combat depression and stress 
Consumed in your drinking water to strengthen your immune system
More on Grapefruit Essential Oil and how to use it.

Helichrysum Essential Oil
Helichrysum essential oil is well known for its natural anti-aging properties. It provides relief from inflammation and its antioxidant properties will protect your skin from damaging free radicals.

Helichrysum has a natural anti-inflammatory effect on your body. 
This anti aging treatment will help your skin look firm and vibrant as it helps regenerate skin tissue.
Add some to your lotion or cleanser. You will love the effect it can have on your skin
Helichrysum can also be defused for its calming effects
Mix it with Peppermint Oil to increase focus and remove emotional blocks
More on Helichrysum Essential Oil and how to use it.
Lemon Essential Oil
The antioxidants found in Lemon Essential Oil are very powerful weapons against free radicals and even a couple drops taken in a glass of water can improve digestion, increase metabolism and strengthen your immune system. 
This anti aging treatment can help ease the symptoms of arthritis, cellulitis, rheumatism, poor circulation and obesity.
Lemon Essential Oil can be used topically to help treat corns, skin spots, varicose veins and warts.
More on Lemon Essential Oil and how to use it.
Orange Essential Oil
Orange oil is rich in antioxidants, which protect cells from damaging free radicals and aids in digestion.
Adding a few drops of Orange Oil to a hot bath will help maintain normal circulation.
Put a couple drops of Orange Oil on your toothbrush and you will be surprised at the difference it will make as a natural whitener. It tastes pretty good also.

More on Orange Essential Oil and how to use it.
Rosemary Essential Oil
Rosemary Essential Oil, often called the "Herb of Remembrance", has the ability to:
stimulate hair growth

increase mental activity

ease respiratory issues

strengthen the immune system

treat varicose veins

assist the cardiovascular system

treat arteriosclerosis
treat rheumatism, gout and water retention
treat wrinkles and dry skin
More on Rosemary Essential Oil and how to use it.
Sandalwood Essential Oil
Sandalwood Essential Oil is high in antioxidants which stop free radicals from attacking healthy cells and causing:
heart disease
wrinkles
arthritis
cancer, etc.
Sandalwood is also known for promoting short and long term memory.
More on Sandalwood Essential Oil and how to use it.
Thyme Essential Oil
Thyme Essential Oil is also high in antioxidants with all the applicable benefits already discussed under "Sandalwood Essential Oil" above.

Thyme can also be used to stimulate poor blood circulation, boost your immune system, and treat the pain caused by osteoarthritis, rheumatism, gout, sciatica and sprains.
More on Thyme Essential Oil and how to use it.
---
Other Anti Aging Treatment Oils
*** Please Share Your Comments Below! ***
---
Where Can I Get These Oils?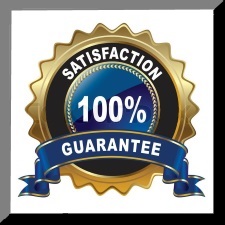 I don't sell oils but here are my
recommended sources.
The companies I use and recommend guarantee the quality of their oils and I believe you will be satisfied with all your purchases, I am.
If you have any questions/concerns feel free to contact me.
---
---
---
---