Nerve Pain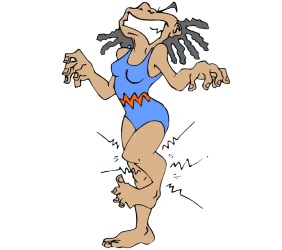 Nerve pain, or neuralgia, is when you experience pain anywhere along the nerve pathway. 
Neuralgia can have any one of several causes such as irritation, injury, infection etc.
Neuralgia pain can take several forms:
Our website is made possible by displaying online advertisements to our visitors. Please consider supporting us by disabling your ad blocker.
---
---
How Can Essential Oils Assist?
Essential oils can be used internally, aromatically as well as externally and are recommended as part of an overall treatment plan under the advice of a health care professional.
Internal - Some of the tastier oils can be consumed in a drink such as water or herbal tea while you may prefer to take others using a gelatin capsule.
Aromatically - Many oils work well when inhaled and you may wish to purchase a diffuser or you can add them to a warm bath which combines inhalation and topical application.
Externally - Some oils can be mixed with carrier oils and applied topically to the painful area. 
You can also do a combination of the above treatments to increase your exposure and reduce the time required to provide the relief you are looking for.
Single Oils For Nerve Pain
Chamomile Essential Oil
Chamomile Essential Oil, both German and Roman, have antiphlogistic (reduces swelling), analgesic, antispasmodic and anti-inflammatory properties.
Because of these properties, they are able to constrict the blood vessels that surround painful nerves thereby reducing the pressure; they are also able to numb the pain and remove inflammation that causes it.
More on Roman Chamomile Essential Oil and how to use it.
More on German Chamomile Essential Oil and how to use it.

Geranium Essential Oil
Geranium Essential Oil has the ability to reduce inflammation and increase circulation around areas where cell damage has occurred.
When it comes in contact with damaged nerves it immediately reduces neuropathic pain and begins the healing process.
The stronger the solution the better, but if you have sensitive skin you may want to mix it with a carrier oil first.

More on Geranium Essential Oil and how to use it.
Helichrysum Essential Oil
Helichrysum Essential Oil has anti-inflammatory, antispasmodic and sedative properties. Helichrysum Oil has the ability not only to relieve pain but also to rebuild cells and regenerate nerves.
This makes it a valuable treatment following a burn or injury.
Mix 3 drops of Helichrysum Essential Oil with a teaspoon of water and massage the area to relieve the pain of neuralgia.
The oil can also be mixed with an equal amount of carrier oil such as coconut oil.
Multiple treatments over a long period of time will be needed to heal nerve pain.
More on Helichrysum Essential Oil and how to use it.
Lavender Essential Oil
Lavender Essential Oil has analgesic, anti-inflammatory and antispasmodic properties which make it very effective for all kinds of nerve pain including neuralgia and sciatica.
Besides its direct affect on the pain itself, Lavender is well known in aroma therapy for its ability to relieve the stress that exacerbates the pain.
Try using the oil both topically and in a diffuser to attack nerve pain from different directions.
More on Lavender Essential Oil and how to use it.
Marjoram Essential Oil
Like Lavender Oil, Marjoram Essential Oil also has anti-inflammatory, antispasmodic and analgesic properties and is effective both topically and aromatically.
More on Marjoram Essential Oil and how to use it.
Peppermint Oil
Peppermint Oil is one of my favorite oils for treating pain. It is analgesic, anti-inflammatory, and antispasmodic.
It has relaxing properties and is often used as an ingredient for products used to treat nerve pain such as sciatica.
Its cooling effect increases circulation which allows the blood to bring necessary healing to damaged nerves and tissues.
More on Peppermint Oil and how to use it.
Wintergreen Essential Oil
Wintergreen Essential Oil contains methyl salicylate which your body can convert to natural salicylic acid.
A artificially made version of salicylic acid is chemically made by pharmaceutical companies in order to produce NSAIDs (nonsteroidal anti-inflammatory drugs) such as aspirin, ibuprofen, and naproxen.
I don't know about you but I would much rather use a natural form of salicylic acid than a chemically derived version complete with possible side affects.
More on Wintergreen Essential Oil and how to use it.
Recommended Oils for Nerve Pain:
*** Please Share Your Comments Below! ***
---
Where Can I Get These Oils?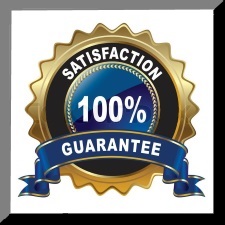 I don't sell oils but here are my
recommended sources.
The companies I use and recommend guarantee the quality of their oils and I believe you will be satisfied with all your purchases, I am.
If you have any questions/concerns feel free to contact me.
---
---
---