Arthritis Pain Relief - Essential Oils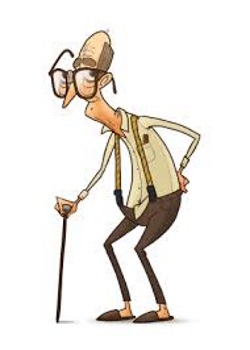 Recently arthritis pain relief has become very important to me.
I have been diagnosed with osteoarthritis and 3 years ago I was suffering with a lot of pain in my knees, elbows and wrists.
If you can relate, this page will be of interest to you because Essential Oils could be the answer you are looking for.
---
---
Warning! Don't Go Cheap
When it comes to essential oils, cheap usually means chemically made. Check out my page on Essential Oil Quality.
For Best Results

Make sure you are using "clinical grade" oils. (oils that match those used in clinical trials)  "Therapeutic grade" is merely a marketing term used to imply a degree of quality. Everyone claims their oils are therapeutic grade but in fact no government body or organization exists that "grades" or "certifies" essential oils. (see my page Essential Oil Quality)

I have found that Essential Oils can be very effective in providing relief from arthritis pain and should be included as part of your overall plan; with the approval of, or under the direction of your health care professional, of course.
Caution
Essential oil can be very beneficial in treating arthritis but some precautions should be taken:
Before applying essential oil to healthy skin it should be diluted with a carrier oil to avoid irritation.
When using oils in aromatherapy you may experience some discomfort such as headache or nausea. This could indicate that the scent is too strong or that another oil should be chosen.
Inflammation
The first thing you need to do for arthritis pain relief is address the inflammation.
After a bath or shower and while your skin is still warm and moist, massage a couple drops of Wintergreen onto the sore area. Wintergreen has a high percentage of methyl salicylate which is the active ingredient in aspirin and other pain relieving products such as Bengay and Tiger Balm.

Wintergreen will cause a heating sensation and in some cases may become uncomfortable. If this occurs add some carrier oil to the area as water may increase the sensation. Soap and water will work if you don't have carrier oil handy.

Bergamot Essential Oil
Bergamot Essential Oil can be used to calm inflammation of joints, muscles and nerves. You can add 10-15 drops with a cup of Epsom Salts in a warm bath or massage in a 50:50 blend with a carrier oil.
More on Bergamot Essential Oil
Black Pepper Essential Oil
Blending Black Pepper with a carrier oil at 50:50 will help stimulate your circulation and provide relief for arthritis, aching muscles and joints, neuralgia, stiffness, and sprains.
Massage the area with the blend whenever needed.

More on Black Pepper
Citronella Essential Oil
Citronella Essential Oil can be mixed with an equal amount of carrier oil such as coconut oil and massaged into sore muscles and joints for soothing relief.
More on Citronella Essential Oil
Clove Oil
Clove Oil is well known for it's ability to dull a toothache but did you know it can also be applied to sore muscles/joints? Mix it with a carrier oil at a 25:75 ratio and massage into the painful area. It also helps with circulation.
More on Clove Oil
Eucalyptus Globulus
Eucalyptus Globulus can be used topically in a 50:50 blend with a carrier oil or mixed with a cup of Epsom Salts in a warm bath to relieve muscle aches and nerve pain.
More on Eucalyptus Globulus
Frankincense Essential Oil
Frankincense will help control inflammation in your muscles and joints and can act as a mild sedative. Use a 50:50 blend with a carrier oil.
More on Frankincense Essential Oil
Helichrysum Essential Oil
Helichrysum can be applied for arthritis pain, rheumatism and strained muscles in a 50:50 blend with a carrier oil. Helichrysum is used in a couple blends that I discuss further down this page.
More on Helichrysum Essential Oil
Juniper Essential Oil
Juniper reduces the accumulation of uric acid which creates rheumatic and gout conditions. Take a warm bath using 15 drops in a cup of Epsom Salts; massage the area with a 25:75 blend of (Juniper/carrier oil); add a hot compress or heating pad to help the process along.
More on Juniper Essential Oil
Lavender Essential Oil
Lavender can be used for lumbago, muscle aches/pains, rheumatism and sprains. Mix in a 50:50 blend with a carrier oil and apply to the affected area.
More on Lavender Essential Oil
Lemon Essential Oil
Lemon can ease the symptoms of arthritis and poor circulation when applied in a 50:50 blend with a carrier oil.
More on Lemon Essential Oil
Roman Chamomile Essential Oil
Roman Chamomile is effective for easing the pain of arthritis, inflamed joints, neuralgia and rheumatism. taken either topically in a 50:50 blend or in a warm bath mixed (15 drops) with Epsom salts. It will also stimulate circulation and promote detoxification.
More on Roman Chamomile Essential Oil
Sweet Basil Essential Oil
Sweet Basil can be used to ease the pain of gout, rheumatism and muscle aches/pains. Massage using a 50:50 blend with carrier oil.
More on Sweet Basil
Thyme Essential Oil
Thyme has a circulation stimulating effect which assists in alleviating the pain of gout,, osteoarthritis, rheumatism, sciatica as well as sports injuries and muscle aches/pain. Massage the area with a 25:75 blend including carrier oil. 
More on Thyme Essential Oil
Oils for Arthritis Pain Relief
Blends for Arthritis Pain Relief
The result of this study clearly shows that aromatherapy has major effects on decreasing pain and depression levels. Based on our experiment's findings, we suggest that aromatherapy can be a useful nursing intervention for arthritis patients. PubMed

Osteoarthritis
Apply 2 - 4 times daily
Rheumatoid Arthritis
Apply 2 - 4 times daily

Blend for General Joint Pain
I am adding this category because I recently stumbled onto a blend that I find very effective for general joint pain including arthritis pain relief.
This blend creates a cooling sensation in the area that I find very relaxing and a nice alternative to the heat you get from Wintergreen. Give it a try and let me know what you think.
More Information

In cases where you need a little extra arthritis pain relief consider using oils discussed on my page about Pain Management.
My Personal Story
For ongoing arthritis pain relief consider taking Moringa Oleifera. I have an interesting story about being pain free for over 2 years by taking this incredible botanical every day.
I have been diagnosed with osteoarthritis and 3 years ago I was suffering with a lot of pain in my knees, elbows and wrists.

For the last 2.5 years however, I have been pain free thanks to a natural botanical that contains over 90 verified nutrients including 36 anti-inflammatories. 

Unfortunately, a couple months ago I injured my knee and the arthritis added to my pain making recovery a slow process.

I was already involved in the essential oil business and was well aware of the benefits these oils were for people suffering from various forms of arthritis. The time had come to put them to the test on my own body.

Update July 20, 2016: Thanks to essential oils and my miracle product, my knee is again pain free.  

Related Topics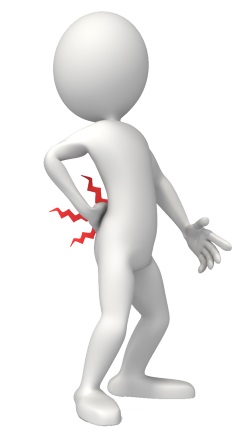 In pain management we look for ways to eliminate or reduce the pain temporarily. Many essential oils contain natural anti-inflammatory and analgesic or pain-relieving properties so are well suited for this use without exposing yourself to potentially harmful side effects. Pain Management

Where Can I Get Some?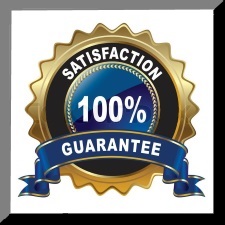 For the name of the high quality, Clinical Grade Essential Oils supplier that I use, complete this form to send me an email.
I will respond ASAP so you can obtain some of the best essential oils available on the market today... Guaranteed!
---
---
Return to Essential Oil Remedies Home Page or one of the following categories:

---